Once you have enabled the default Ad Types, these settings will be carried over to your Brand settings and they will be able to run campaigns for the active Ad Types. However, you can enable any or all of the Ad templates for your individual Brand.
Here's how to Enable or Disabled the Ad Types for your partnering Brand:
Click the Settings menu and Select Supplier Settings.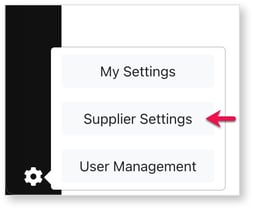 2. Scroll down to Manage Suppliers and click Edit next to Supplier's name.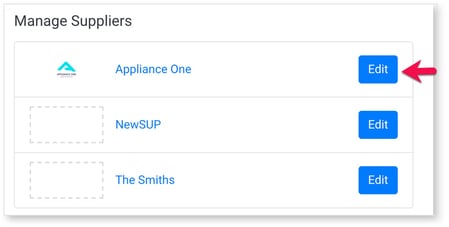 3. In the Supplier's Settings, scroll down to Ad Types. Under the Enabled column, select yes or no to the Ad type you want to enable or disable. The default option is the value carried over from the general setting set in the Supplier Settings.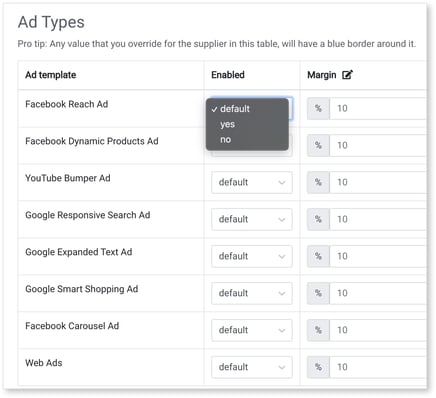 4. Click the Save button to save your changes.