Once Web Banner Ads are made available by your Retailer, you'll be able to place an order for Web Banner Ads.
Follow these steps to purchase Web Banner Ads:
Click the button and select Order. Next select the partnering Retailer you want to place an order with.

2. Enter the Order name and click Create New Ad.

3. In the
By Channel
tab, select
Website
. Click
Add to Order
on the Banner Ad.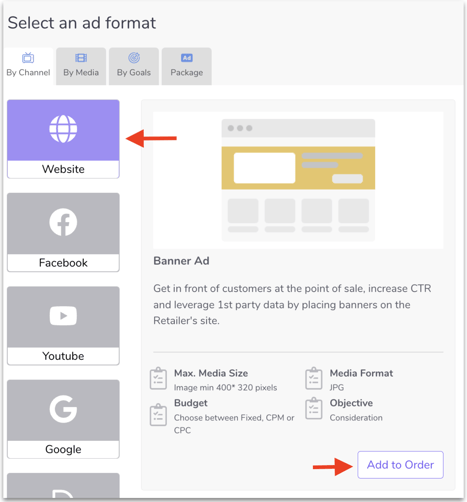 For more information on creating your order see the article How to create and submit an Order