As a Retailer, you'll have the ability to give access to certain Spaces on your website so that the brands you partner with can place ads within your owned channels (such as your website).
To grant access to Spaces on your website, please follow these steps:
1. With a Zitcha admin account, click on the
Settings
icon on the top right corner of your Dashboard and select
Channel Settings
.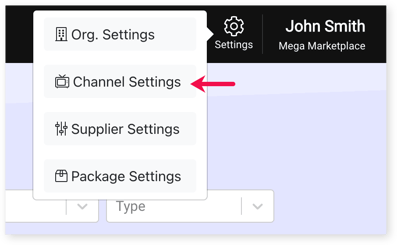 2. Click on
Settings
to access the
Web Ads settings
page.
2. In the
Spaces
tab, click the
space
name to open its settings. To search for a specific space, you can use the
Search box
field.
3. In the Space Details section, Put a check on the Brands you want to share the
space
with. Only selected Brands will have access to the space.
4. Save your changes by clicking the
Save changes
button on the top right of the page.