Retailers have the option to share their Custom Audiences with their partnering Brands.
To share a Custom Audience, follow these steps:
1. Log in to your Zitcha account and click on the Settings

button in the top-right corner of your dashboard. Then select Supplier Settings.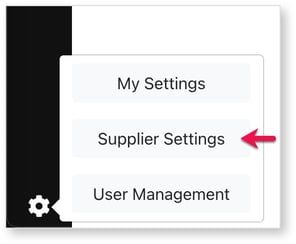 2. Select the Brand you'd like to share a Custom Audience with, and click the Edit button or the Brand's name to access their settings.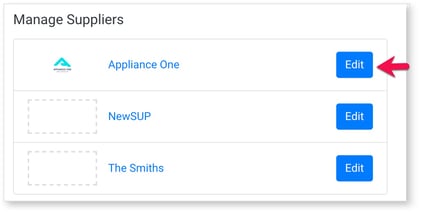 3. Under the Facebook or Google Permissions section, select the Custom Audiences you want to share: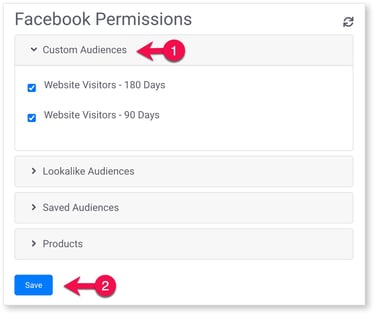 4. Click on Save to complete the process.
The selected Custom Audiences will now be available for your partnering Brand.