Zitcha allows you to leverage Google's rich audiences, so that you can reach people based on their interests and habits, what they're actively researching, or how they've interacted with your business in the past.
When creating your Google Ads campaigns, you'll have the option to select audiences based on specific interests and behaviors.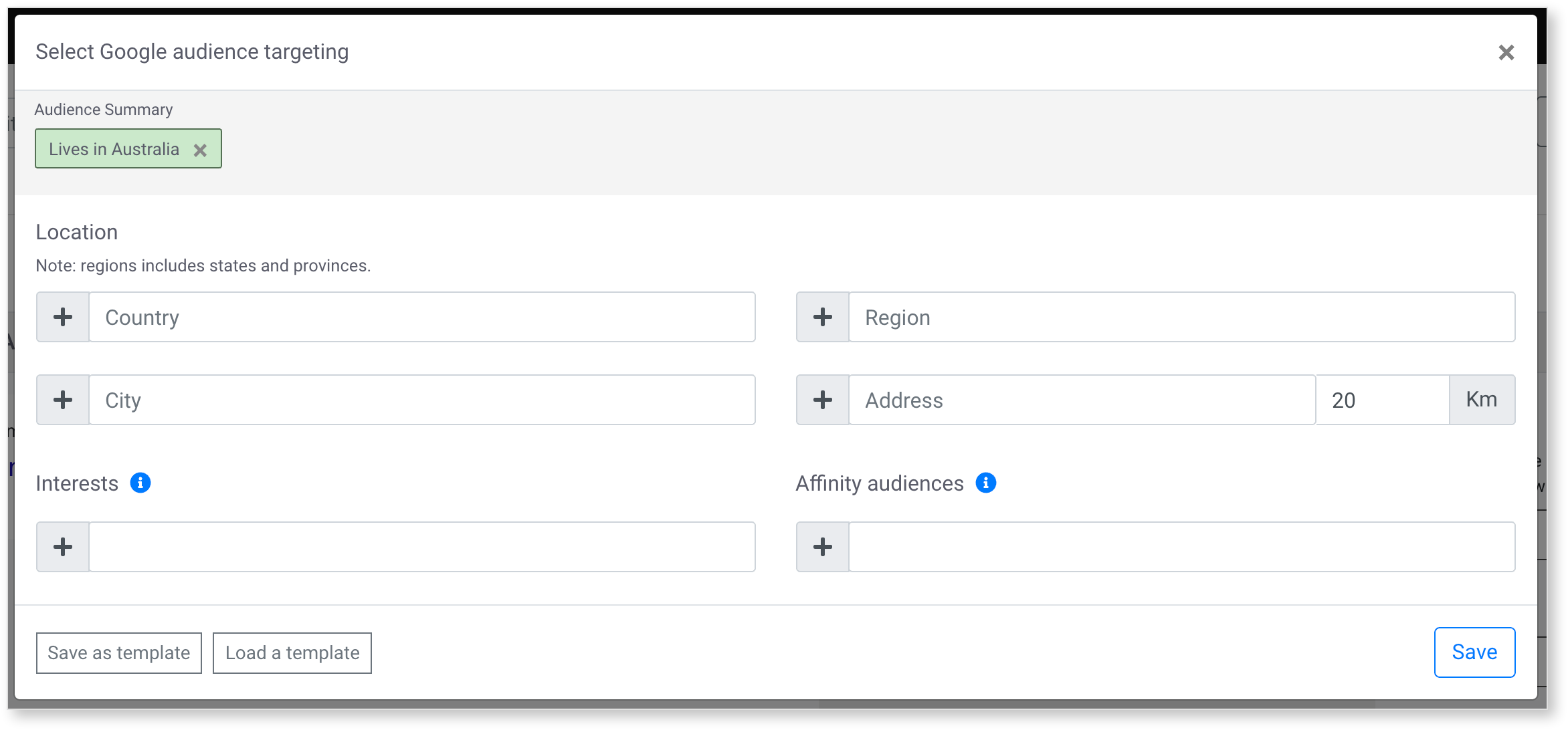 Locations: Select a country or specific region or city you want your Ad to be shown in.
Interests: These are In-Market Audiences in Google Search Ads. Select from these audiences to find customers who are researching products and are showing behaviors aligning with active consideration around buying a specific service or product.
These audiences are designed for advertisers focused on getting conversions from likely buyers. In-Market audiences can help drive remarketing performance and reach consumers close to completing a purchase. For example, a home appliance brand would select Interests such as Home Appliances and Small Appliances.
Typing a keyword from the Interests field will automatically pull up any available related In-Market Audiences from Google's database.



Affinity: These are audience groups based on user lifestyles, passions, and habits. Some examples include Home & Garden, Lifestyle & Hobbies, or Shoppers.


Summary
The Audience Summary provides a list of items you've selected and added to the audience targeting box. You can review and easily remove them by clicking the x next to them.
Current audience targeting can be saved as Templates for your future use. You can also, load previous saved templates.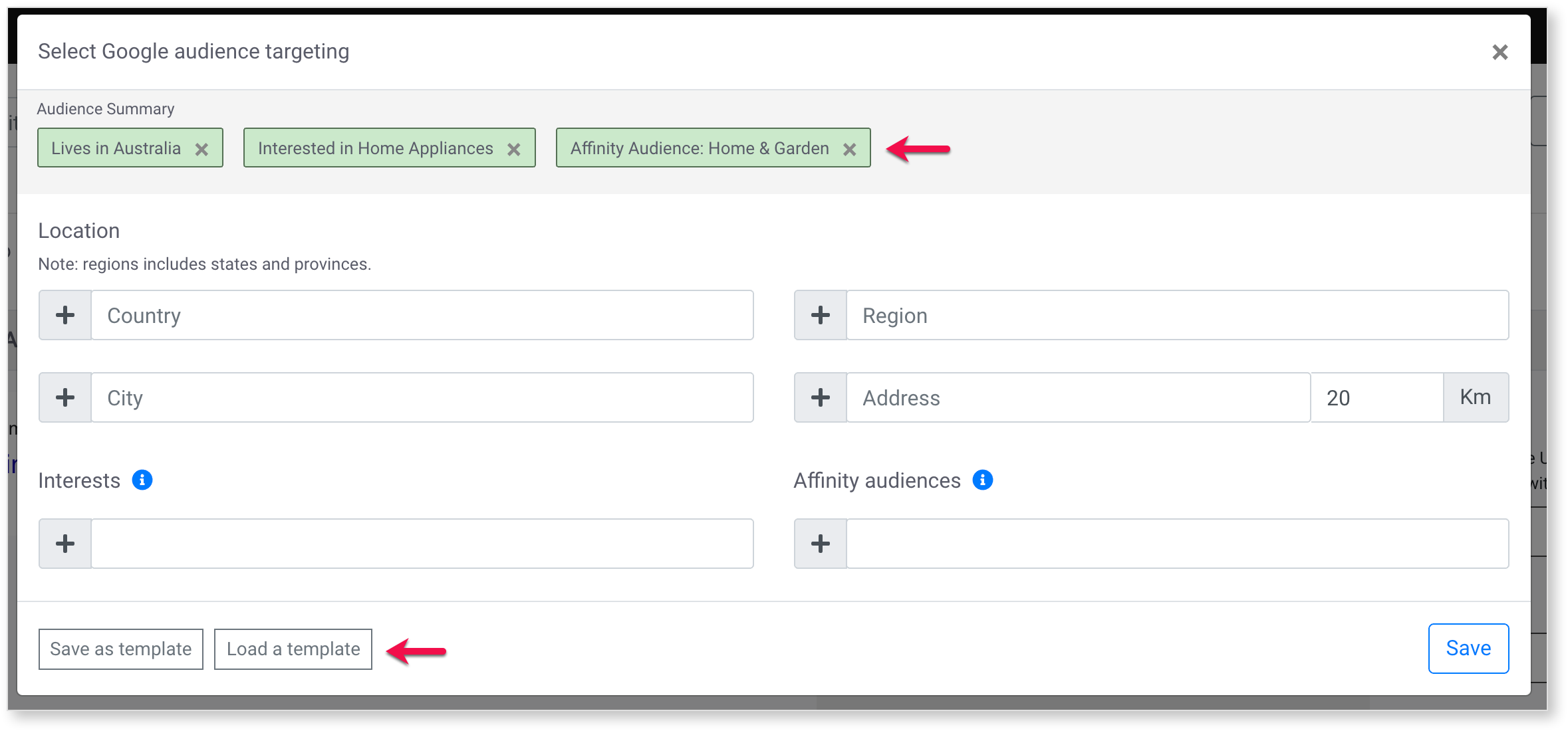 For the latest list of options for In-Market and Affinity audiences, please refer to this article from Google Ads Help.