The Metrics Dashboard is a snapshot of all of your Brand-funded marketing activity in one simple view and it'll appear at the top of your home page.
Metrics Default View
The default view is the lifetime overview of the metrics. The data is the combined results across all campaigns, across all partners and platforms.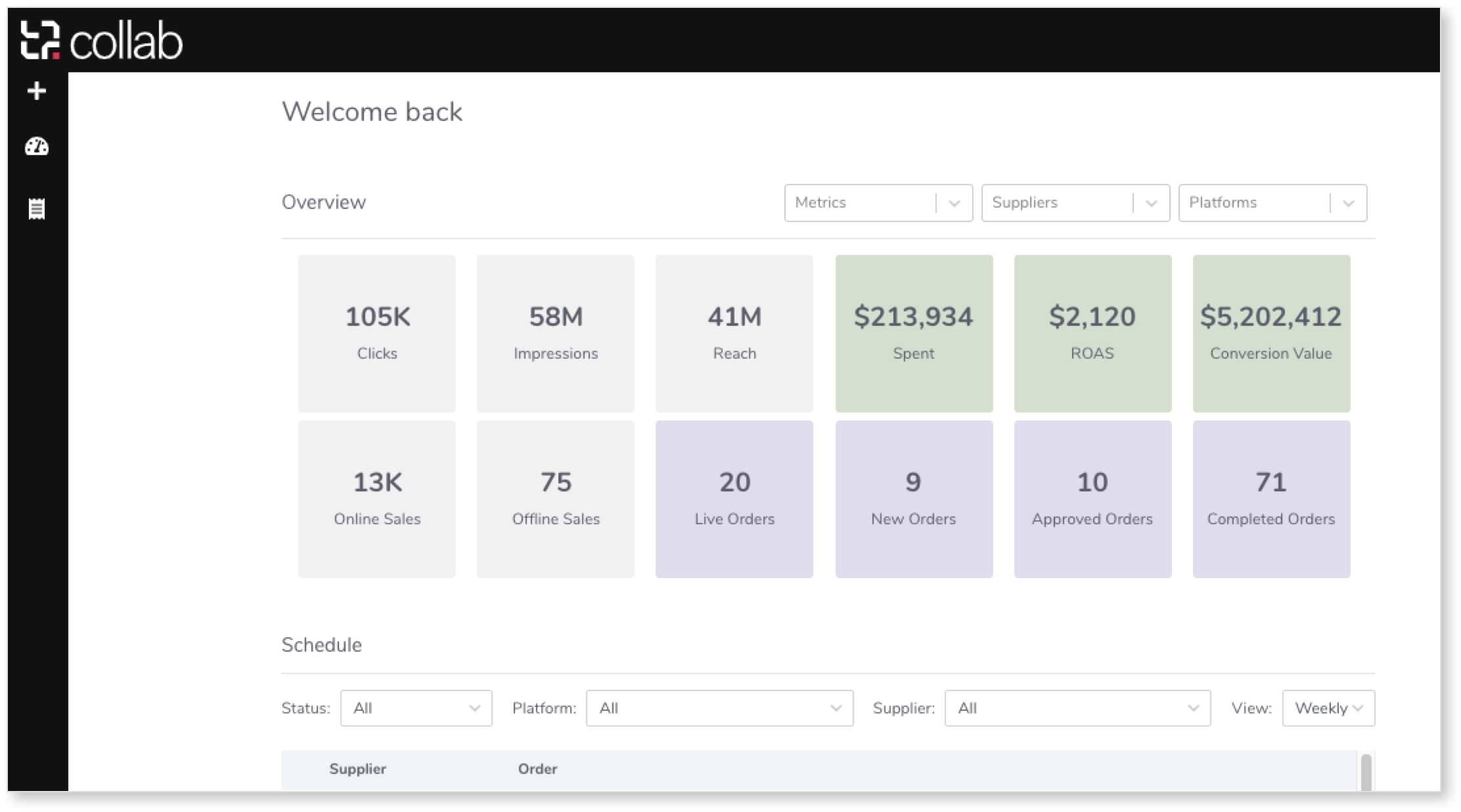 Filtering Your Metrics
To review specific campaign metrics, you can use the Filter options. You can filter the data by Metrics, Supplier, or Platform.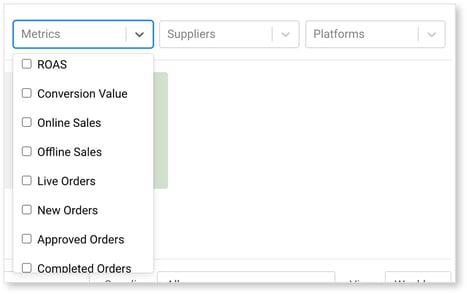 These are the available metrics available on your dashboard:
Data sources - Conversion Metrics
In the table below, you can see which metrics from Facebook and Google are surfaced in TP.Collab's reporting dashboard.